Professor Carolyn Chew-Graham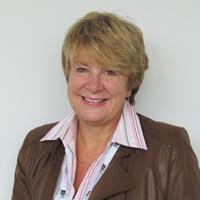 Chair of SAPC Awards Committee and immediate past-chair of SAPC
Professor of General Practice Research
I am a GP Principal in Central Manchester, Professor of General Practice Research at Keele University, Honorary Professor of Primary Care Mental Health at Midlands Partnership Foundation Trust and Honorary Professor of Primary Care, University of Manchester.
My main areas of interest and expertise include the primary care management of people with anxiety and depression, multimorbidity, unexplained symptoms. I have qualitative research methods expertise, drawing on theories from social sciences and psychology, but always with a focus on clinical practice – trying to answer questions that are important to patients, their families, health care professionals and the NHS.
I am Chair of RCGP Scientific Foundation Board and RCGP 'Curriculum Advisor, Mental Health'. I currently chair the RCGP 'Research Paper of the Year' panel.
I am currently a member of the NICE Clinical Guideline Development Group Depression (update) - work which directly impacts on commissioning decisions and patient care. I am Section Editor of BMC Family Practice and Editor-in-Chief of Health Expectations.