Prof Danielle van der Windt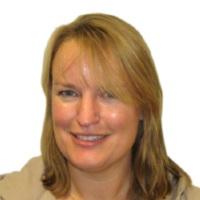 Danielle van der Windt is an epidemiologist who developed her academic career in Amsterdam (VU University medical centre), leading a research programme on the diagnosis, prognosis and treatment of musculoskeletal disorders and other physical symptoms in primary care. In 2006 she took up a joint appointment in Amsterdam and Keele University, with the aim to build on her international experience and develop a programme of research across the two Centres. She gradually took up more responsibilities at Keele, being involved in both cohorts and trials, and was appointed as a fulltime chair in primary care epidemiology in 2009. She is member of the executive management team of the Research Institute for Primary Care and Health Sciences at Keele University. She has successfully supervised PhD students from a range of clinical and methodological backgrounds, and contributed to successful grant applications to NIHR, Arthritis Research UK, and MRC. She has served on the Clinical Studies Subcommittee of Arthritis Research UK (2010-2014) and is currently Contact Editor (Epidemiology) for the European Journal of Pain and member of the Cochrane Diagnostic Test Accuracy Editorial Team.
Danielle has a strong interest in research methodology, in particular the concepts, methods, and clinical impact of prognosis research. She co-leads a 3-day annual international course on prognosis research at Keele. Other interests concern trial methodology and the methodology of systematic reviews of diagnostic, prognostic and intervention research. She provides methodological support to health care professionals and researchers to undertake research on common pain conditions, and has been involved in the development of clinical guidelines in this field. She is currently developing research describing the 'phenotypes' of pain problems (definition and classification of pain in primary care); understanding prognosis and predictors of long-term health outcomes and response to treatment; and optimising usefulness and application of prognostic information in primary care (including the development and evaluation of stratified care).